Generate Synthetic Data for AI & Computer Vision
Simerse is a free, easy-to-use plugin for Unreal Engine.
Built on a state of the art game engine.
Leverage existing technology.
We decided to build Simerse on top of Unreal Engine. Here are the reasons why.
Free to use and 100% royalty-free for Creators.
Most powerful 3D engine.
Includes Megascan asset library.
High quality, high quantity.
Use the free Simerse toolkit to generate training sets.
Create realistic data.
Automatically label objects-of-interest.
Unlimited dataset size.
Synthetic data. Real world use.
Train AI & Computer Vision
Apply synthetic data to train an AI algorithm. Use the AI algorithm to solve your real world problem.
Use the AI framework of your choice.
Retain 100% ownership of trained AI algorithm.
Free, built-in AI training (coming soon).
Need Training Data? See How We Can Help
Work with the leading synthetic data startup to solve your training data challenges.
The Simerse Advantage for Clients
Train your AI with new data types that outperform human labeling.
Mix real data and synthetic data to minimize data gathering costs.
Generate large training sets for AI & Computer Vision with ease.
Synthetic data can be 10x more affordable compared with collecting real training data.
Skip the wait for human labelers with automatic data labeling.
Trust that your training dataset is labeled with 100% accuracy.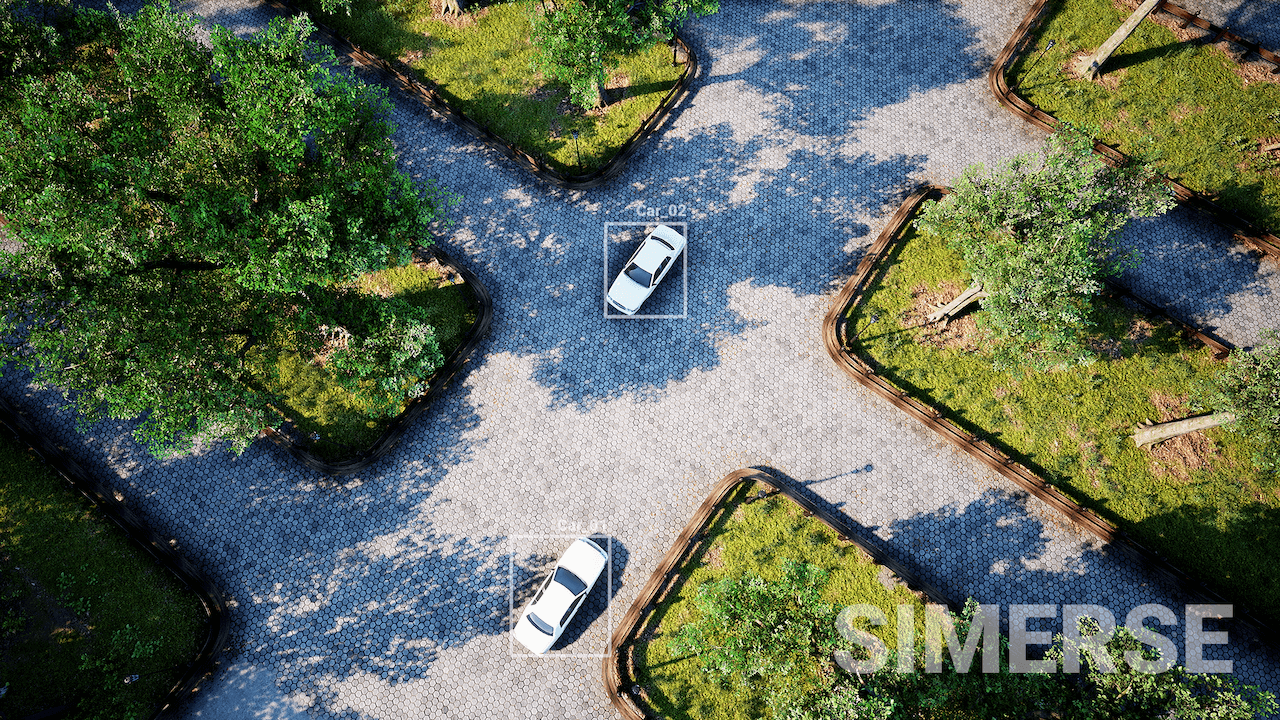 How We Empower Developers
The Simerse plugin takes care of the complexity and makes it easy to generate synthetic data.
We walk you through the plugin step-by-step, no prior experience required.
Synthetic data is the future of AI. Get a head start and learn the most employable skills of tomorrow.
Great for projects big and small
We built Simerse for scale. Whether it's a hobby project or a Fortune 500 endeavor, use Simerse.
Simerse is the most flexible tool for synthetic data. The only limit is imagination.

Built on a rockstar engine
Unreal Engine is free and comes with thousands of 4K assets perfect for synthetic data generation.
Let's get started with synthetic data for AI & Computer Vision.